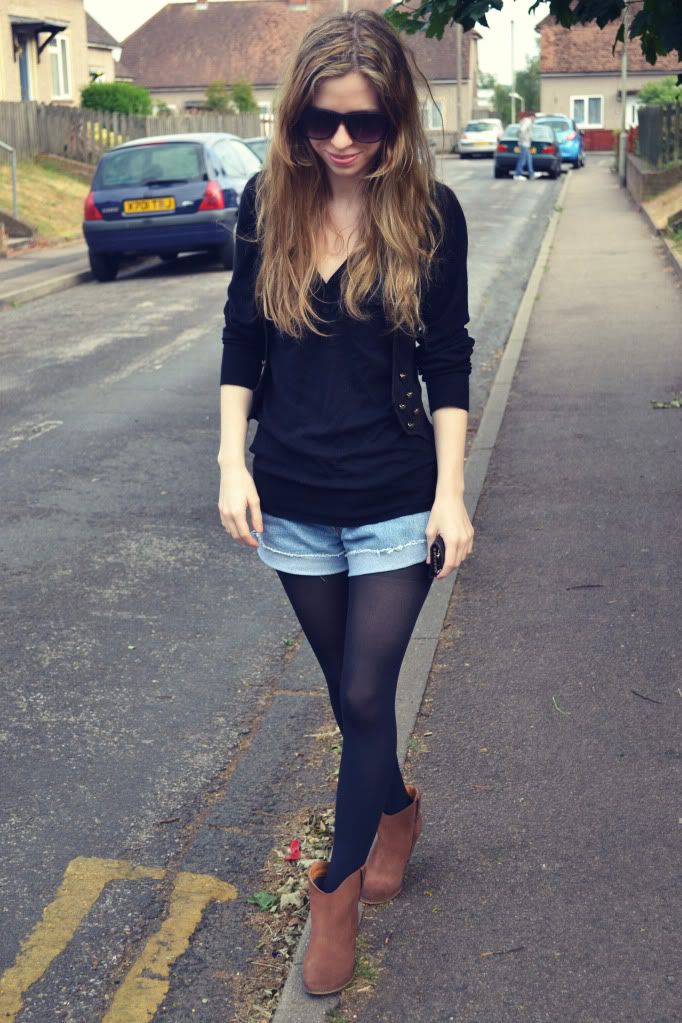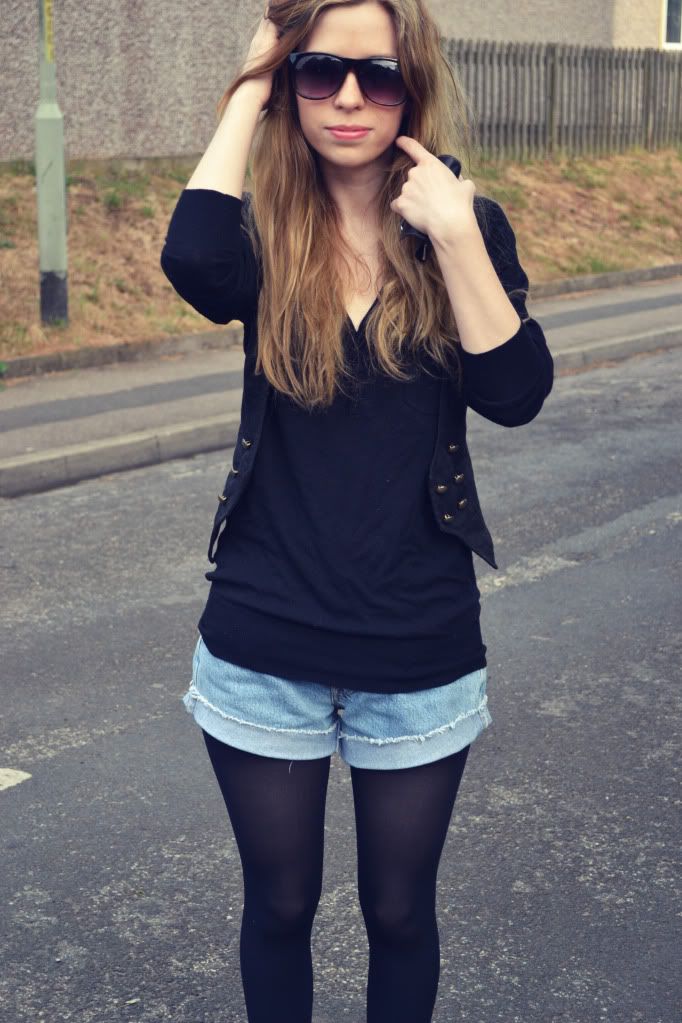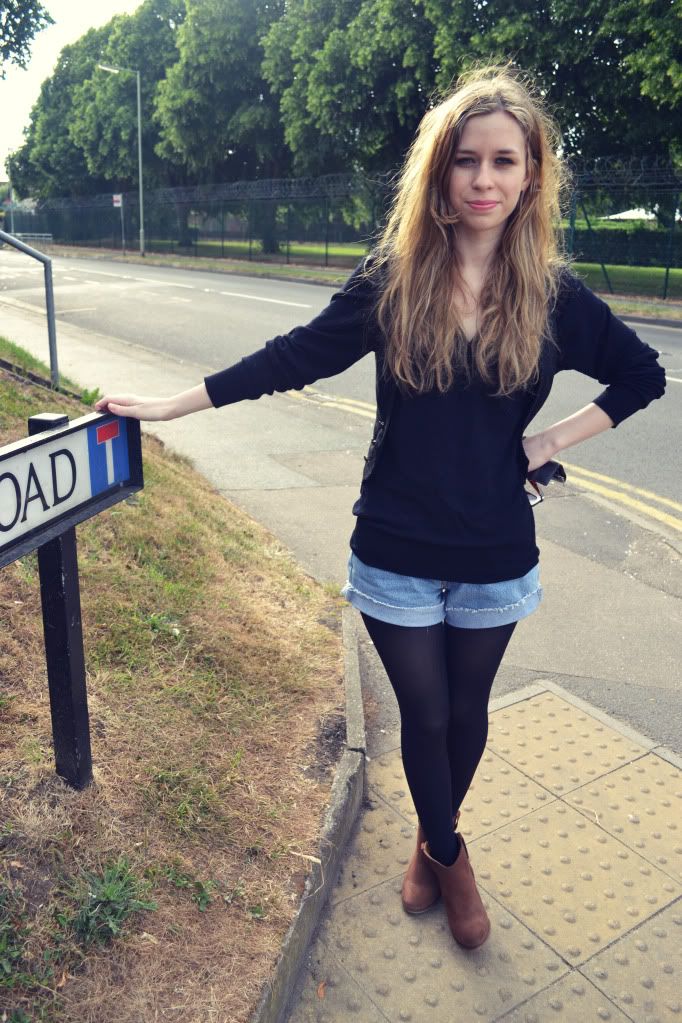 (vintage Levi`s shorts, River Island boots, bf jumper, random vest, H&M sunnies)
A bit of sun seems to be coming which finally gives me a reason to shave my legs. And since I`ll be having a couple of days off starting tomorrow, I`m thinking of having a trip somewhere, maybe to the beach and get some vintage shopping done also.
What are your plans for this week?


Alina Anghel.xx