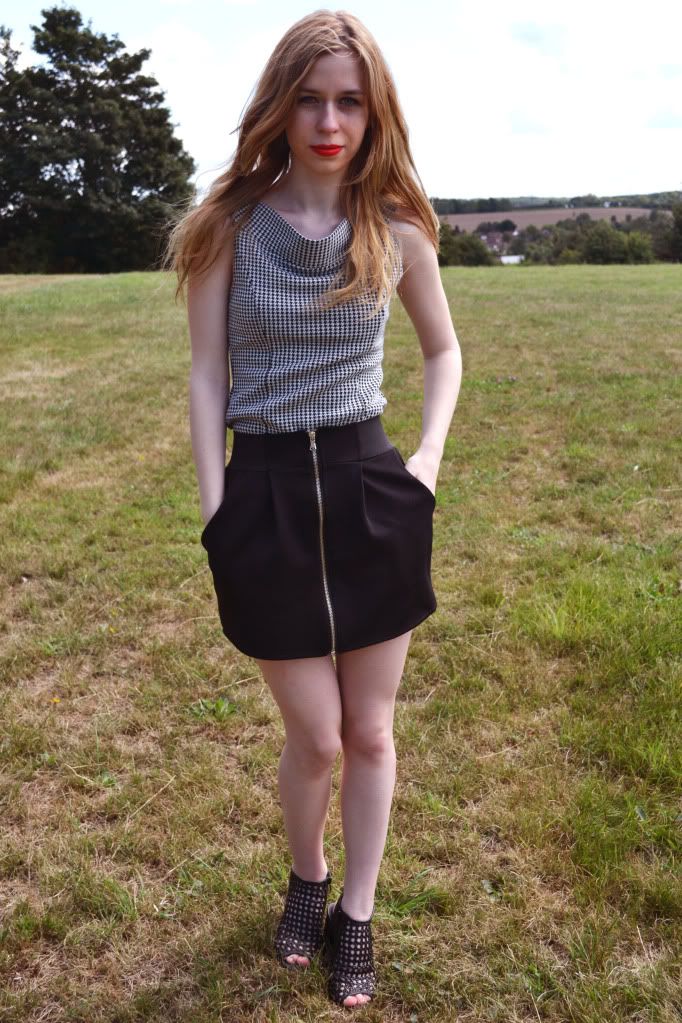 (Vintage top, skirt from Hong Kong, Urban Outfitters heels)
Found some really nice vintage pieces yesterday among which it was also this gingham top. I`ve been craving for a dress in this exact pattern for so long so maybe me finding this top was a sign that I`ll soon find my dream dress too.
Now I`ll be spending the weekend measuring, shooting, editing and posting all the pieces for the shop...FUN!
Alina Anghel.xx