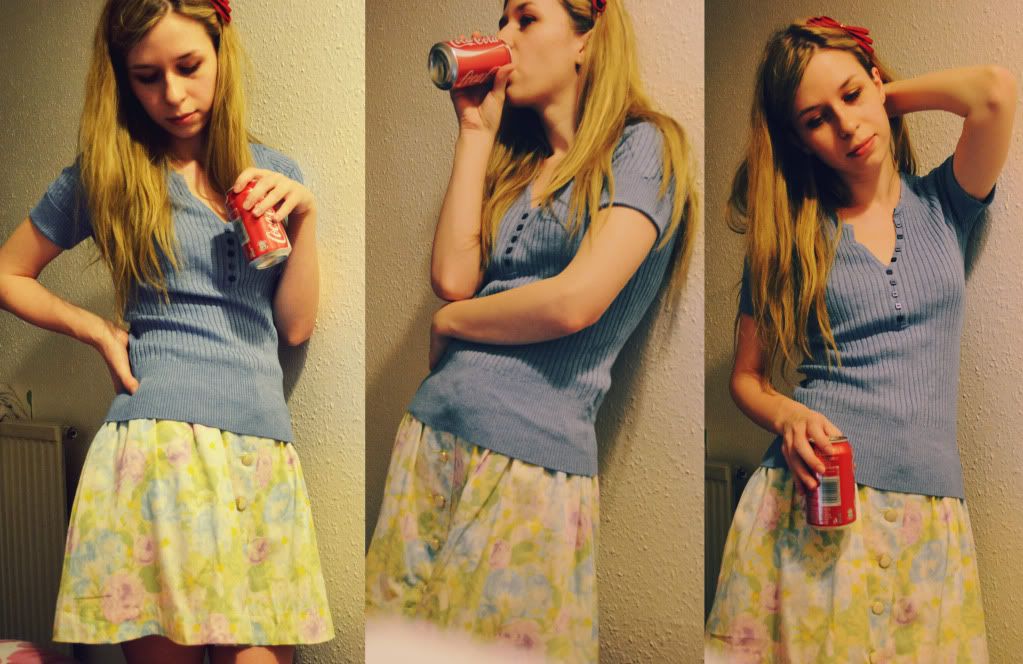 (Top vintage, skirt vintage, Accessorize headband)
My latest obsession are headbands. I`ve been buying a bunch recently and usually wear them when I have a bad hair day or I`m just too lazy to straighten it. True savers.
Speaking of obsessions, who knew Chinese chicken in satay sauce is SO good?! I just love when I discover a new dish and keep eating it every day till I get bored and find a new one.