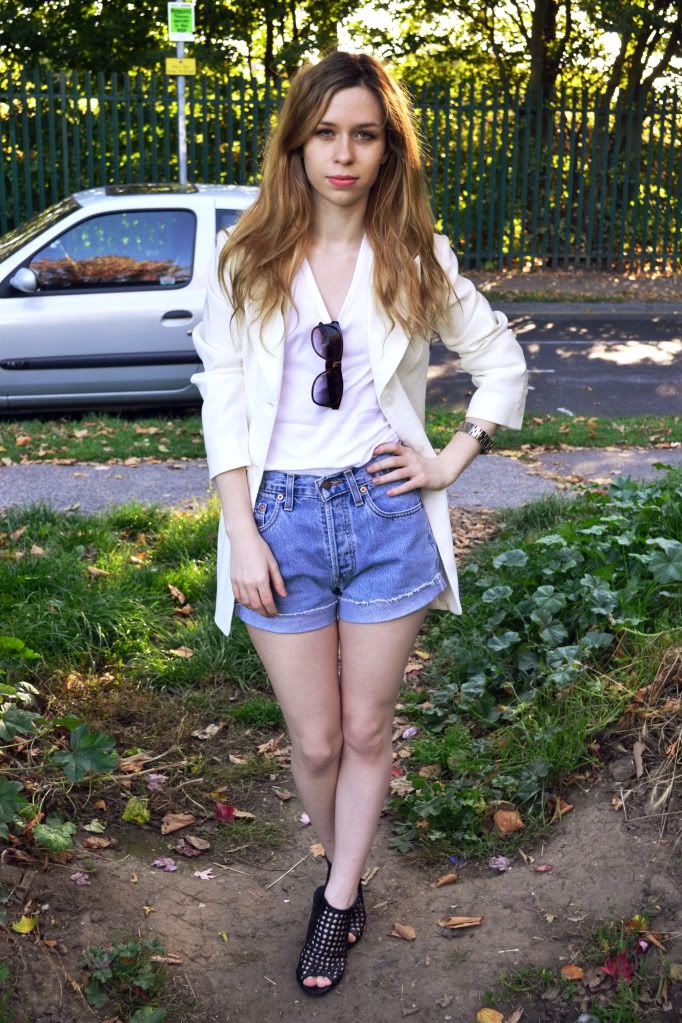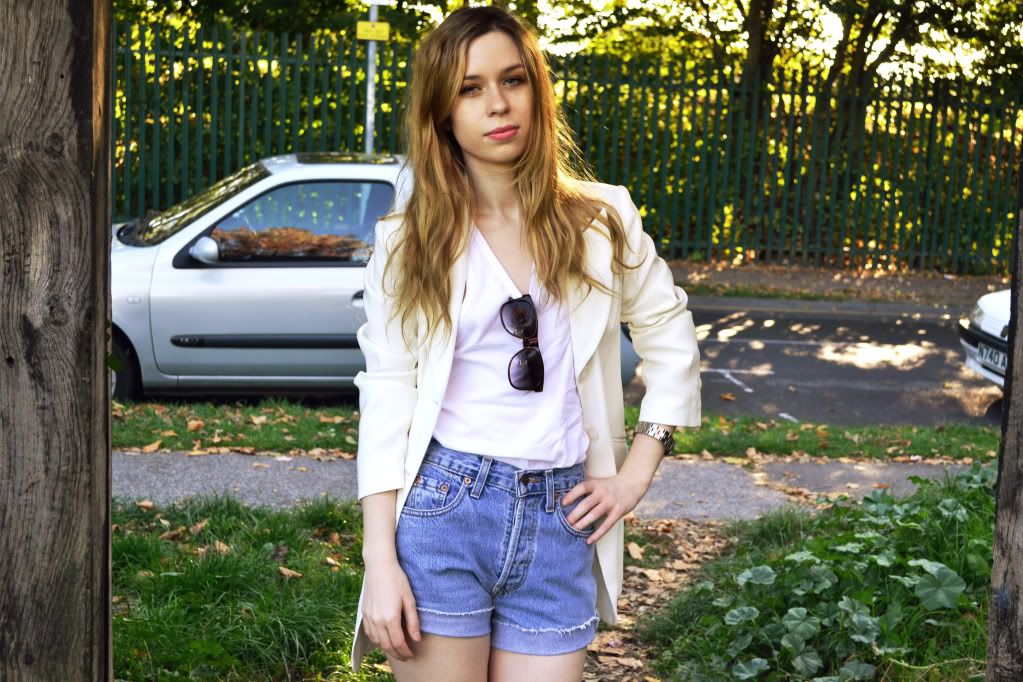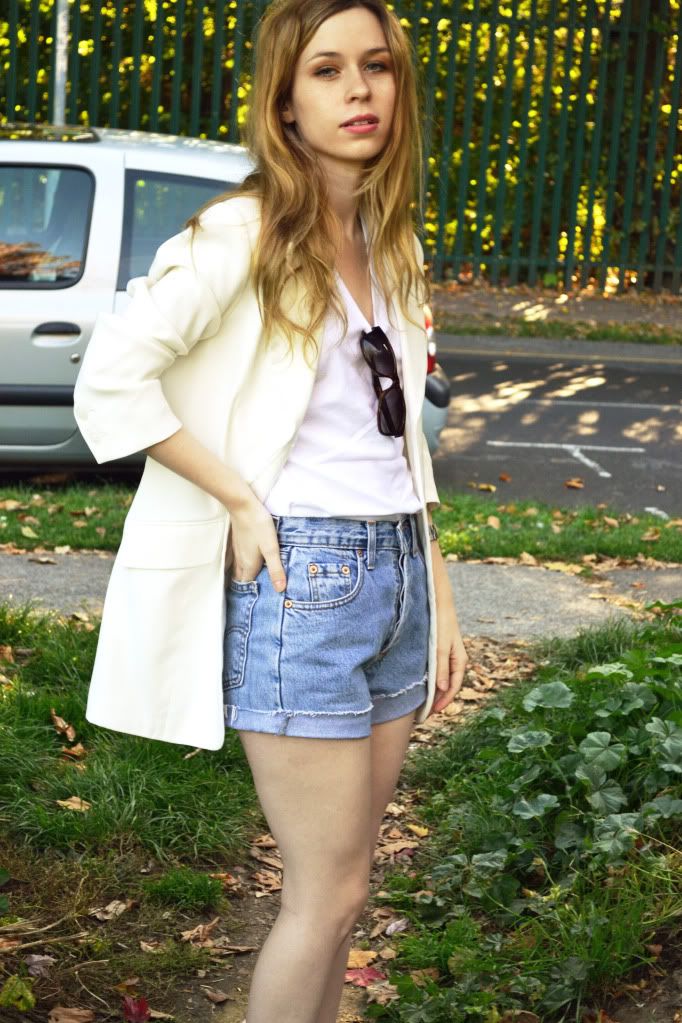 (Vintage white blazer, random tank top, vintage Levi`s shorts, Urban Outfitters heels)
I`ve been searching for a white blazer for quite some time now and I literally jumped of excitement and ran like a maniac to grab it when I saw it in a vintage shop yesterday.
Anyway, funny thing is when we made this outfit photos I decided I`m too cool to wear bra and after shooting and checking the pics I realised that one of my boobs was casually hanging out for everyone to see. Talk about super embarrassing moments!
Alina Anghel.xx