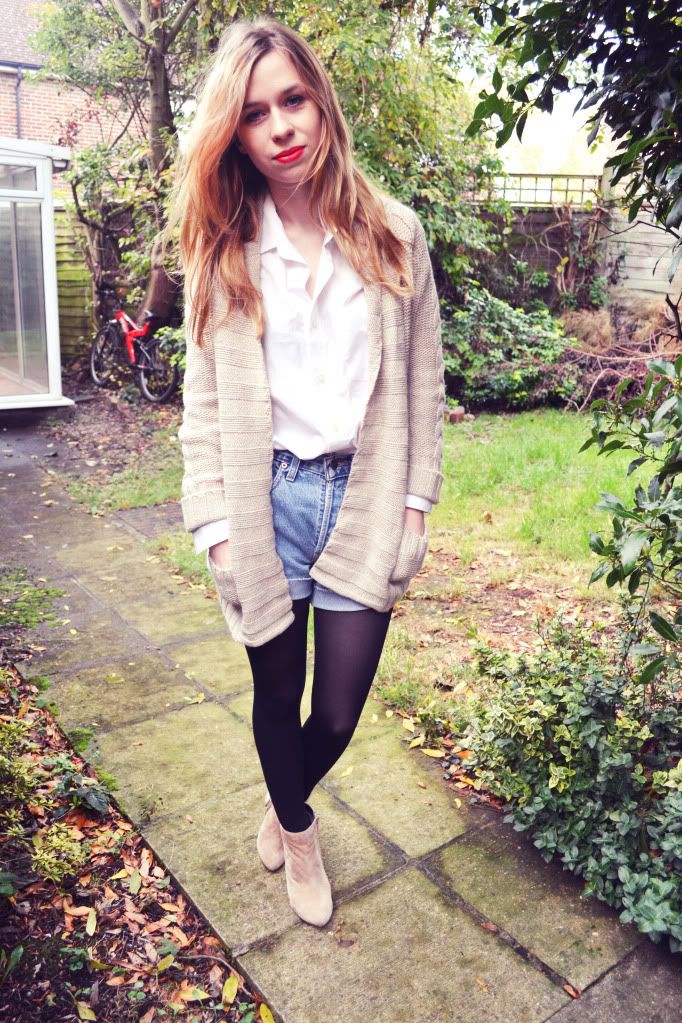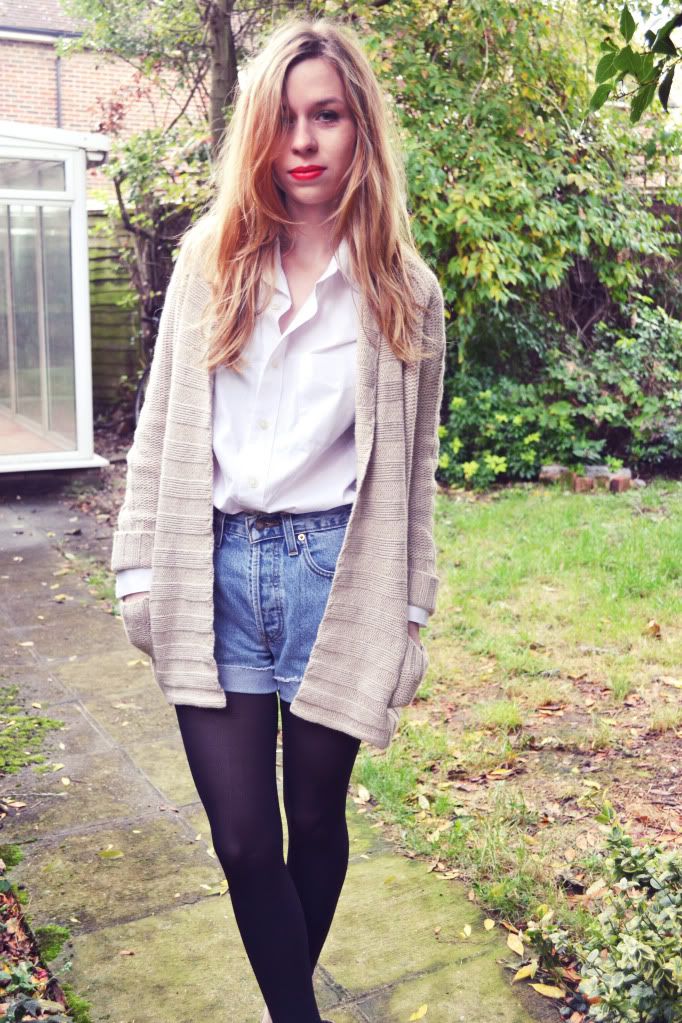 (Zara cardigan, bf`s white shirt, vintage Levi`s shorts, Asos boots)
This is how I wished I was spending my weekend, in bed with a cup of tea and a cupcake, reading fashion magazines or watching a movie. However, that`s not gonna happen since I have to write about 4 essays till Tuesday.
What are your plans for the weekend?
Alina Anghel.xx