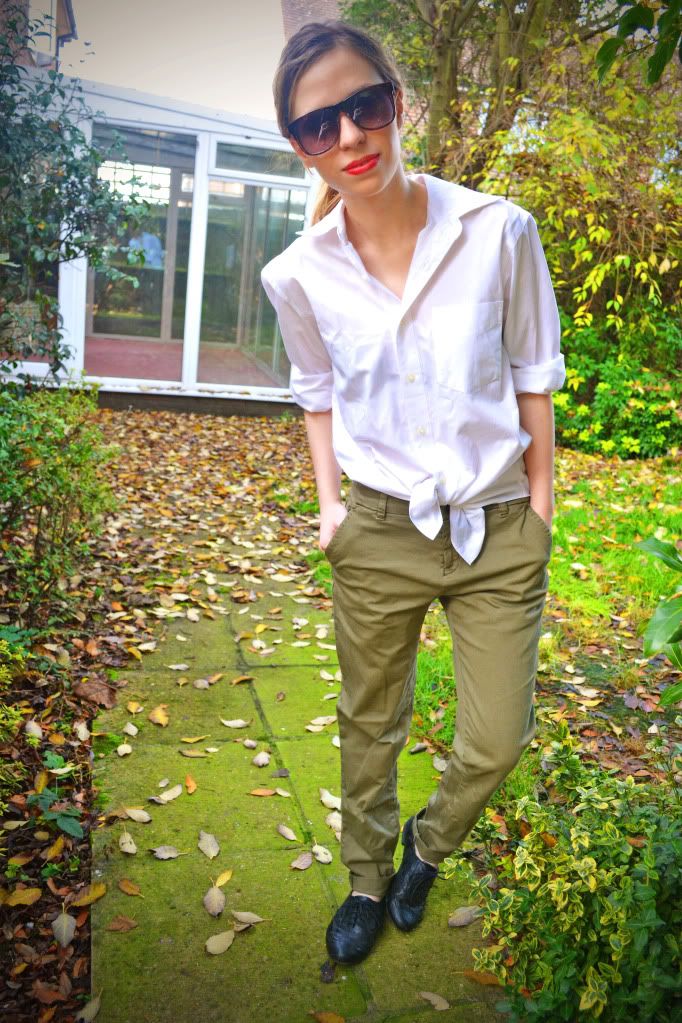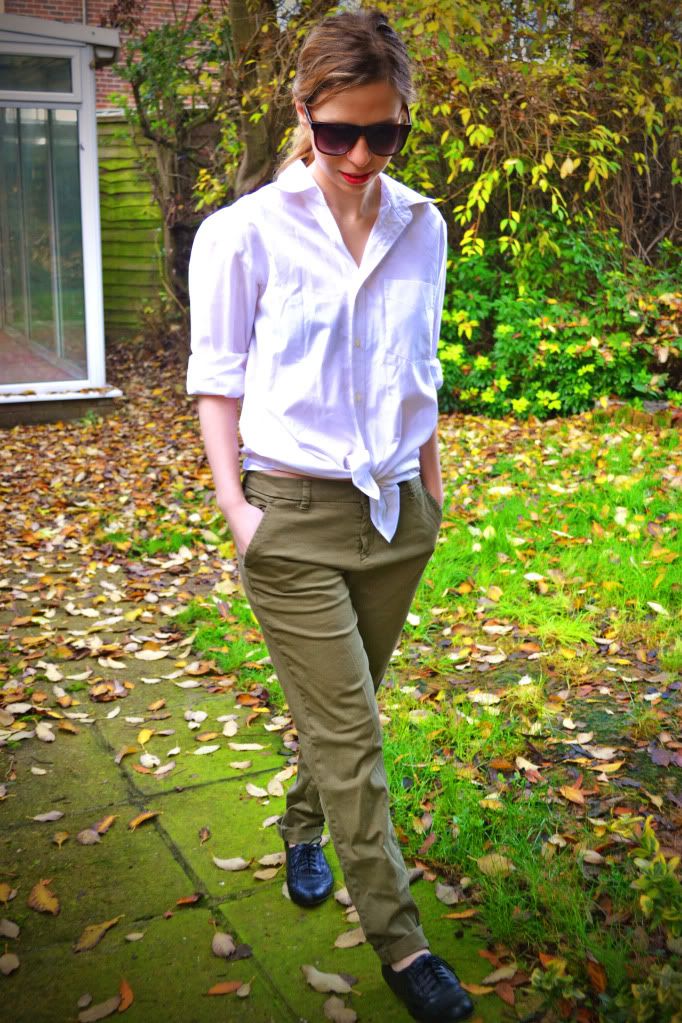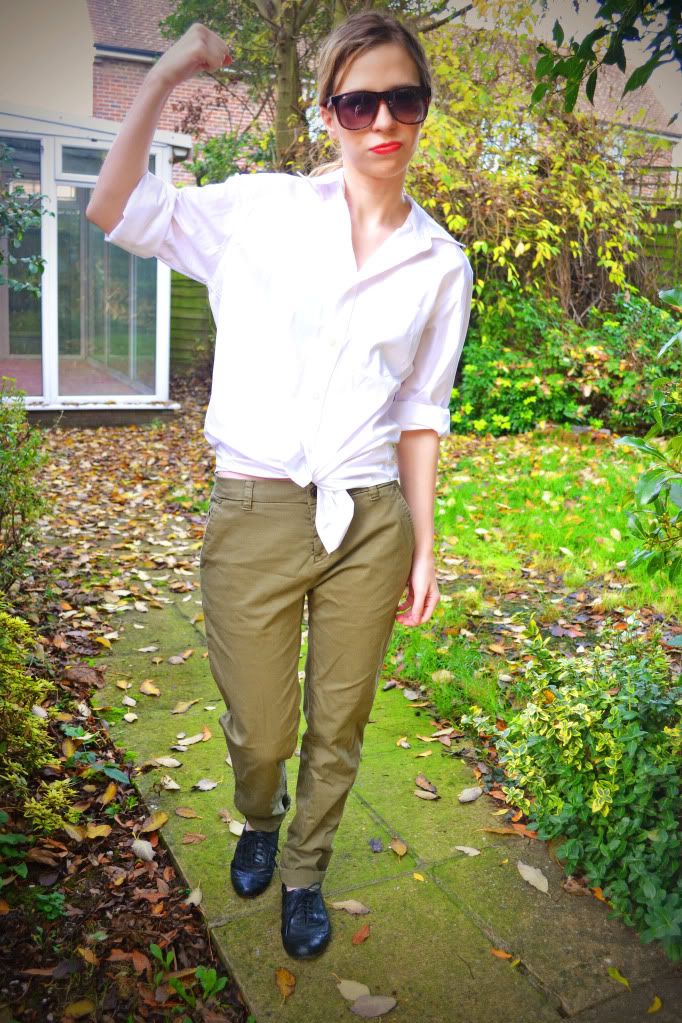 (shirt bf`s, trousers Zara, oxford shoes Primark)
I`m showing my non-existent muscles in the last photo so you better be scared!
I don`t know about you but winter makes me very sleepy which is not very useful when I have so much Uni work to do. My bed seems far more welcoming than going outside in the cold and if it was after me I wouldn`t have come out of the bed till May (which after my calculations is a safe enough month for getting out of the house).
Alina Anghel.xx