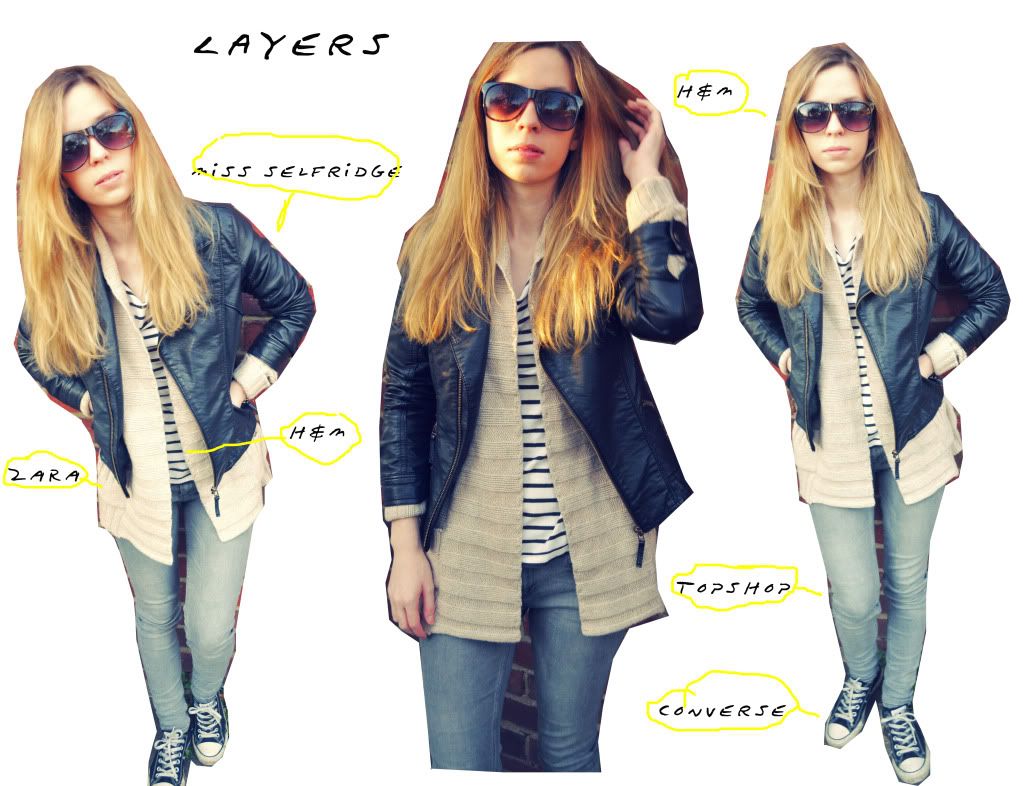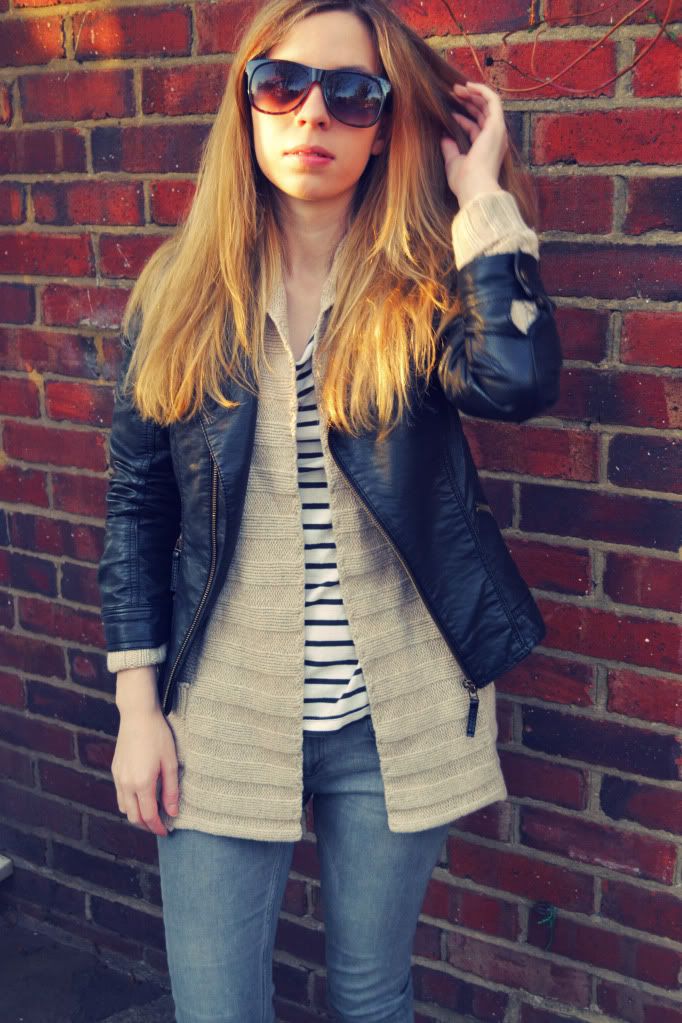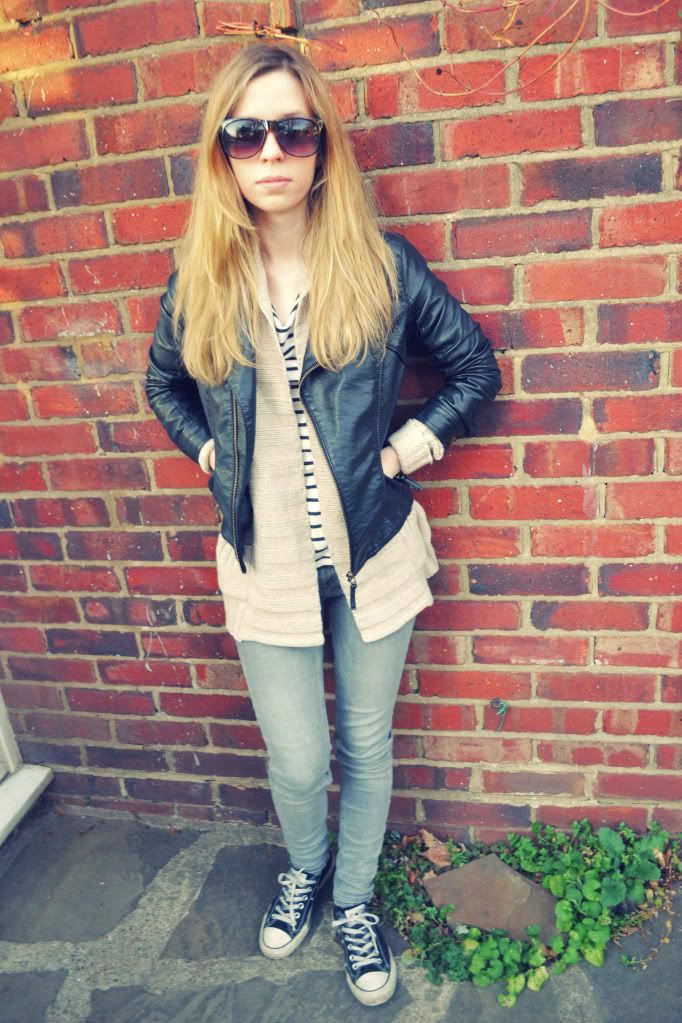 (Miss Selfridge jacket, Zara cardigan, H&M blouse, Topshop jeans, Converse)
Funny thing yesterday I mistaken my makeup remover for the nail polish remover and didn't realize until I reached my nose and started feeling that sharp smell. Fortunately my face didn`t fall off this morning and I couldn`t be more grateful for that.
Anyway did you notice I cut my hair a bit?? Nobody seems to notice and every time I tell someone I got a haircut they think I`m lying. I did, I swear!
Alina Anghel.xx