I`ve been getting a lot of questions of how I edit the photos on my blog and since I know how much I struggled myself with photo editing, I thought I`ll share the tips I`ve learned so far. I started with 0 knowledge and I`m still learning everyday new things, so these tips are especially useful for those kinda in the same category as me. Professionals will probably slap themselves over the forehead and think "how can someone not know THAT??!".

The two main programs that I use for editing are Photoshop CS5 and my current favourite, Photoshop Lightroom 3.

With Photoshop I found two very easy plugins that let you try different effects on your photos with just one click: the onOne software and the Color Efex Pro 3.0.

onOne software:


Both offer hundreds of amazing effects and are definitely a great solution for those who do not want to bother staying hours editing.
Anyway, as I`ve mentioned before, my current favourite tool at the moment for photo editing is Lightroom.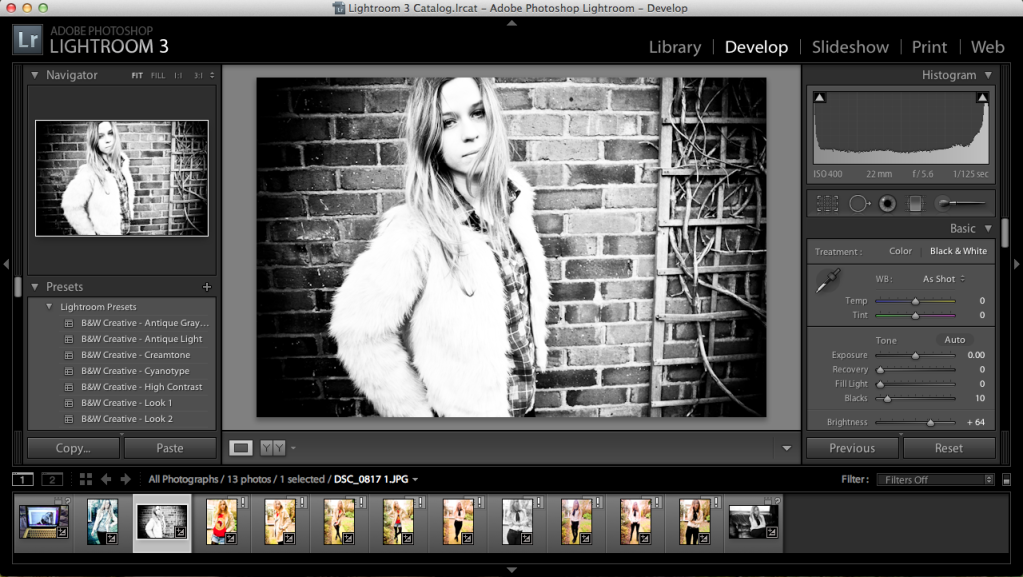 When I first opened it my initial thought was "Oh my God, I`ll never be able to use this one!!". But once you get the hang of it, it`s very easy to use because, unlike Photoshop, you have everything you need for photo editing in just one place.
There are many other softwares around there but I think Photoshop and Lightroom are probably the most popular among fashion bloggers.
Another place where I usually find some great free effects for download is
deviantART
. Basically, you just need to type in the search box "photoshop actions" and you`ll get tons of wonderful effects screaming to get downloaded on your computer (that`s unless I`m starting to hear voices).
Next time I`ll be showing you some of the specific effects I`ve been using on my photos, and if you have any questions or if you like any photo on the blog and you`re wondering how the hell it was edited, feel free to ask.
Alina Anghel.xx