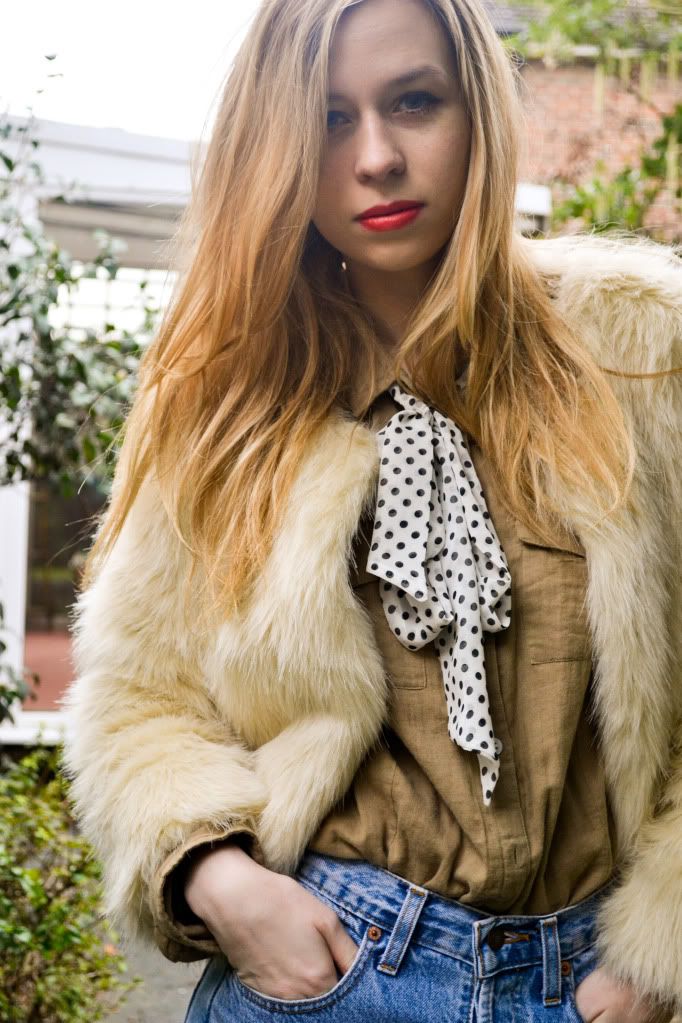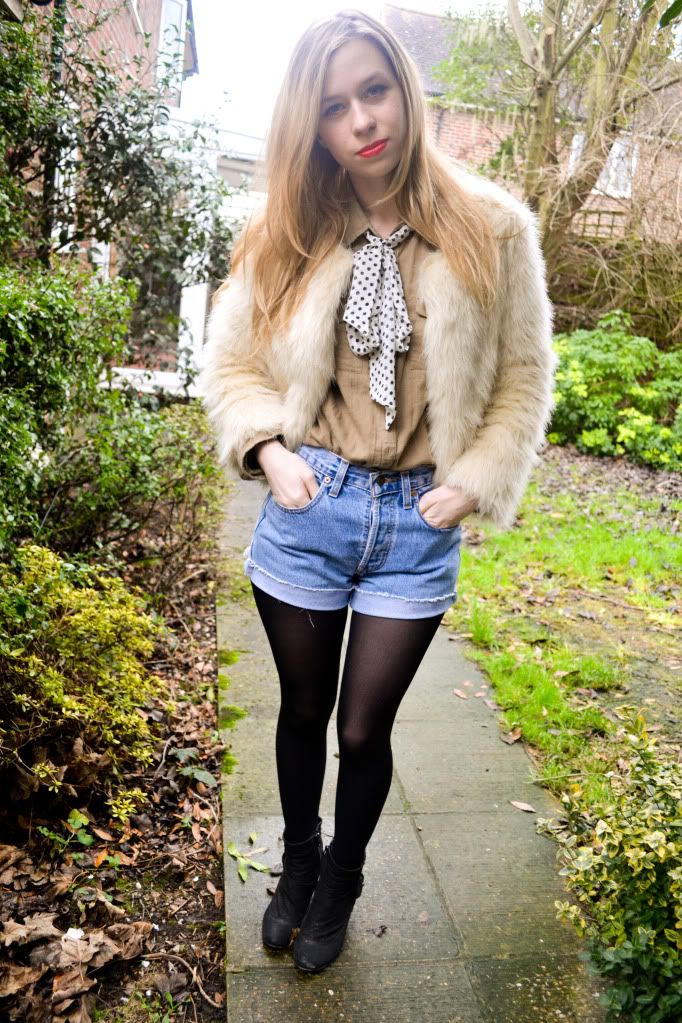 (Seashells vintage faux fur jacket, Topshop military shirt, random pussy bow tie, vintage Levi`s denim shorts, Next boots)
I`ve been wearing this faux fur jacket A LOT recently. Every time I buy something that I truly like I tend to fixate on it and wear endlessly till it literally breaks. However, the weather is starting to get really bad so I MIGHT just have to let this one go for awhile.
Do you have any clothing pieces you always wear?
Alina Anghel.xx