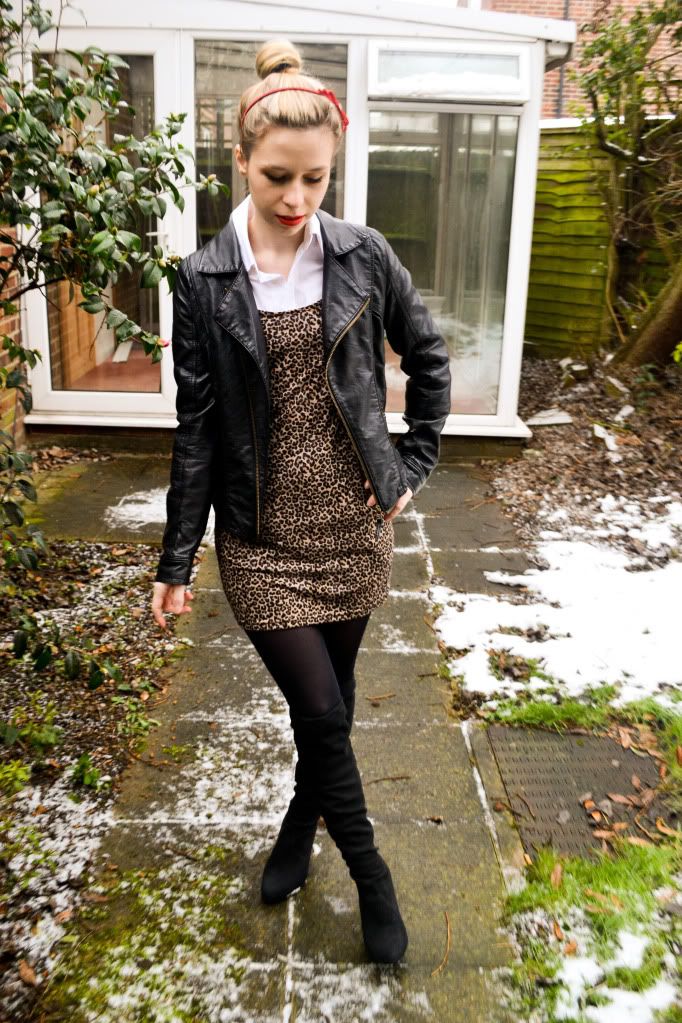 (Accessorize headband, Miss Selfridge leather jacket, Topshop leopard print mini dress, bf shirt, Next knee high boots)
One of the downsides of having a guy as a photographer instead of a girl friend is that guys never tell you when something is wrong with your outfit! I have so many photos where my zip is undone, eyeshadow smudged all over my face, bird poo on my shoulder and never did he bothered to tell me. The only time I find out is at night when I transfer all the photos on my computer. And when I ask him "Why didn`t you tell me I have bird poo on my shoulder?? I have walked like this all day!", his only reply is: "How should I know? I thought maybe that`s the new fashion trend!"....
----
"No, bird poo on clothes is NOT THE NEW FASHION TREND!!"
Alina Anghel.xx