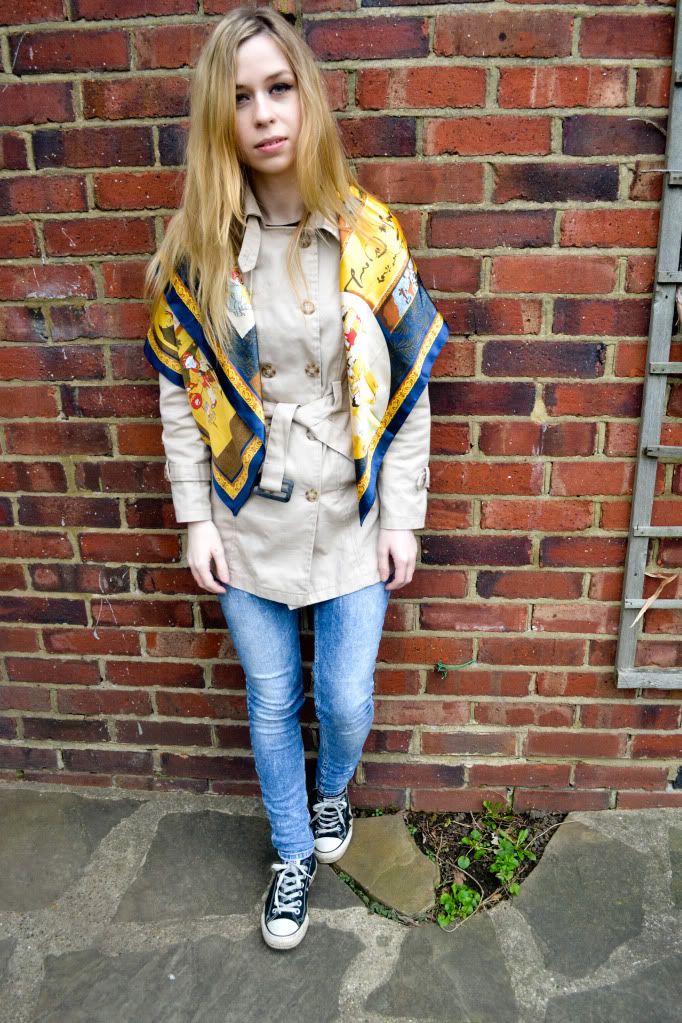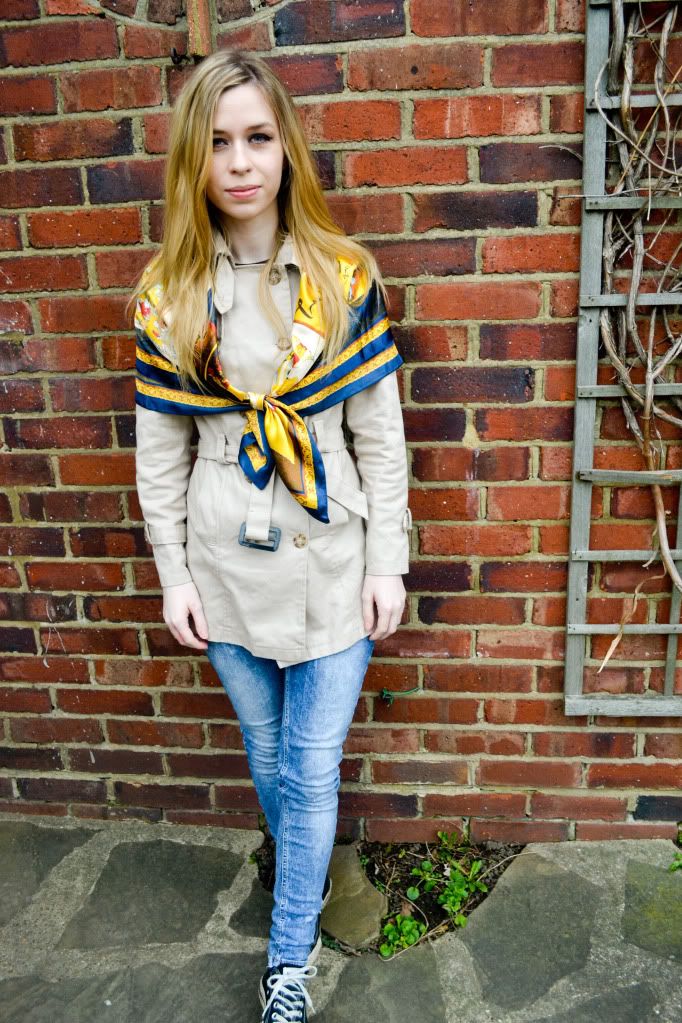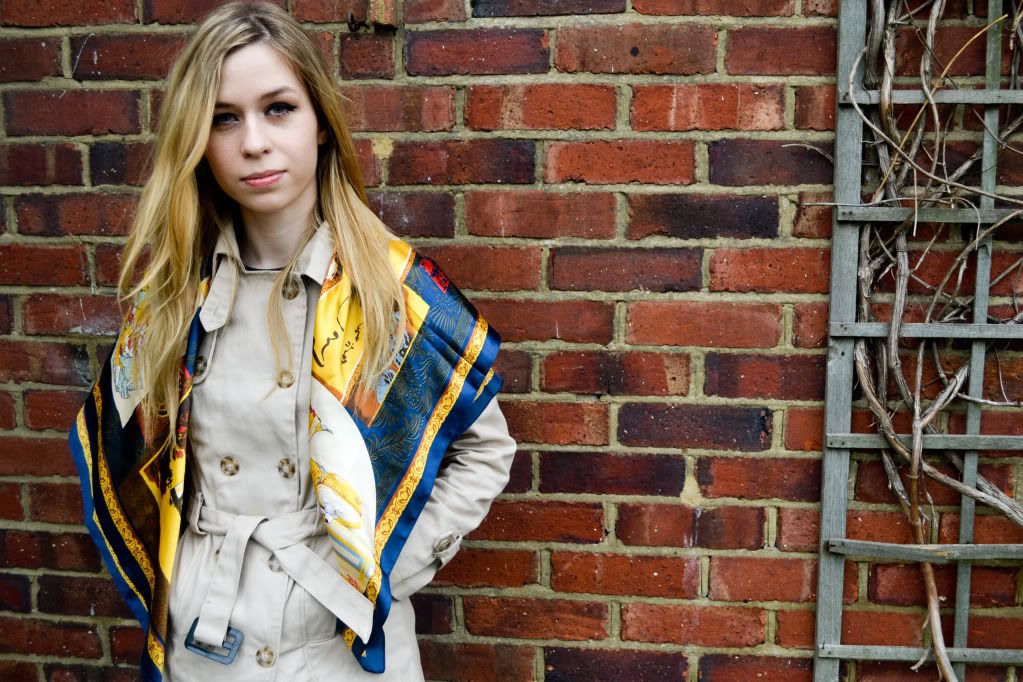 (silk scarf from Hong Kong, Seashells Vintage trench coat, River Island jeans, Converse trainers)

Here`s a quote from one of my favourite philosophers:
"It is more fun to talk with someone that doesn`t use long, difficult words but rather short, easy words like "What about lunch?" -Winnie The Pooh
Hahah, I always loved Winnie The Pooh. Although he`s a children`s character his quotes are relevant even for adults. Sometimes you just have to remember to enjoy the simple things in life and stop acting so mature all the time. Because everyone knows grown-ups are boring.
Alina Anghel.xx