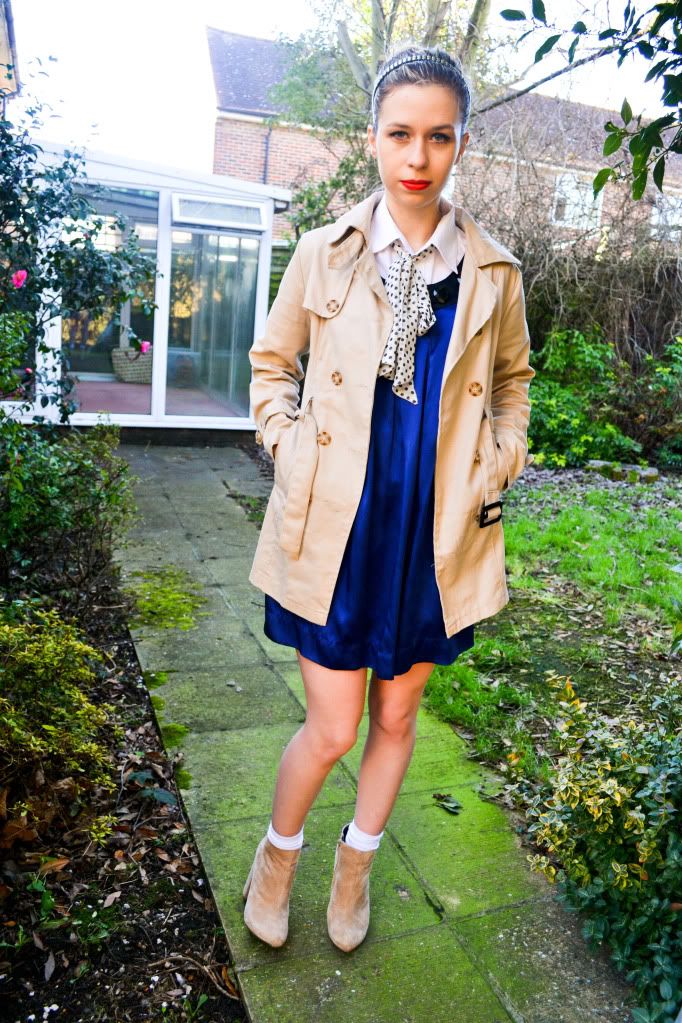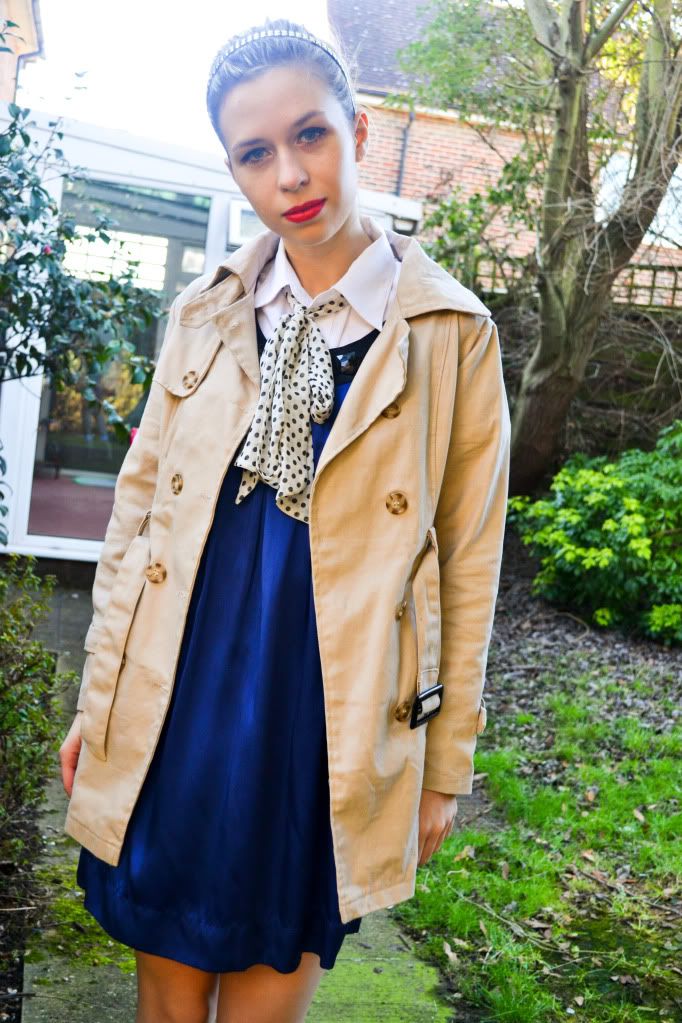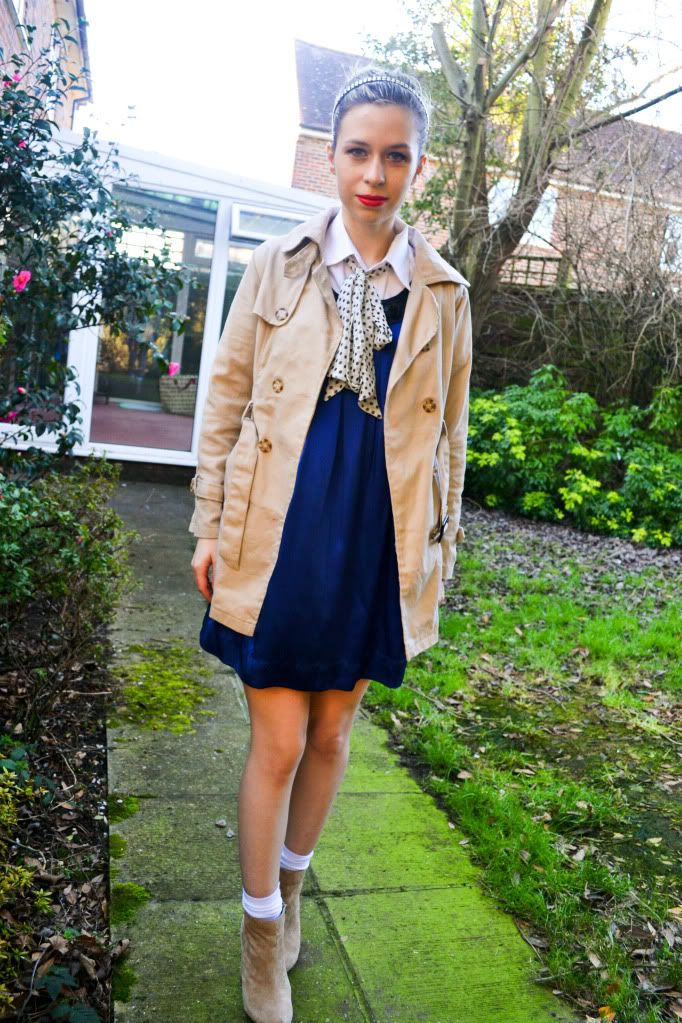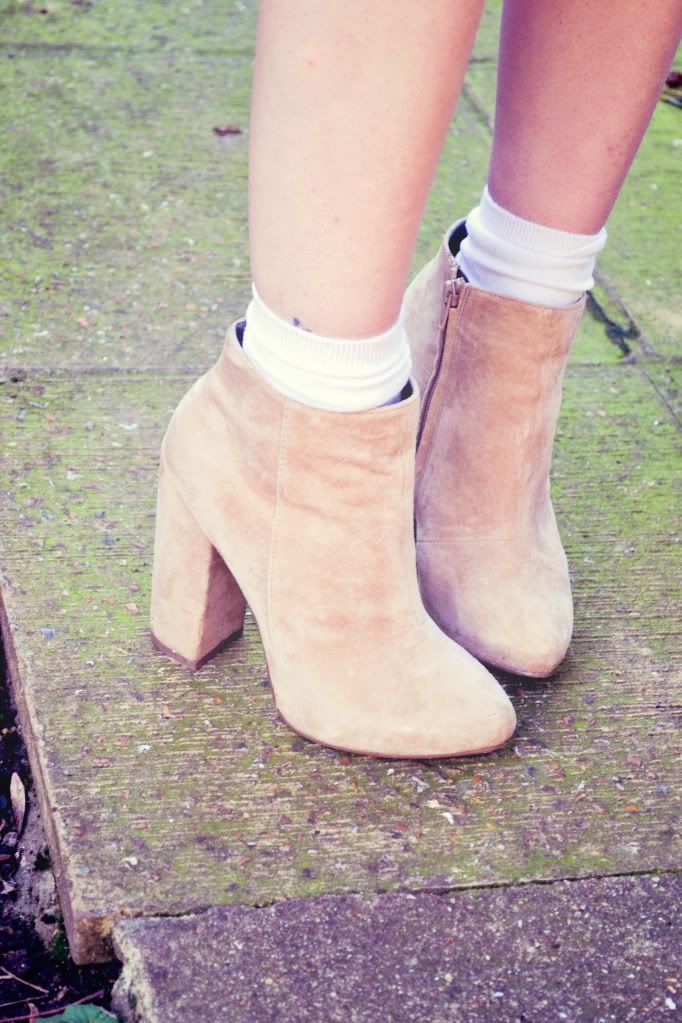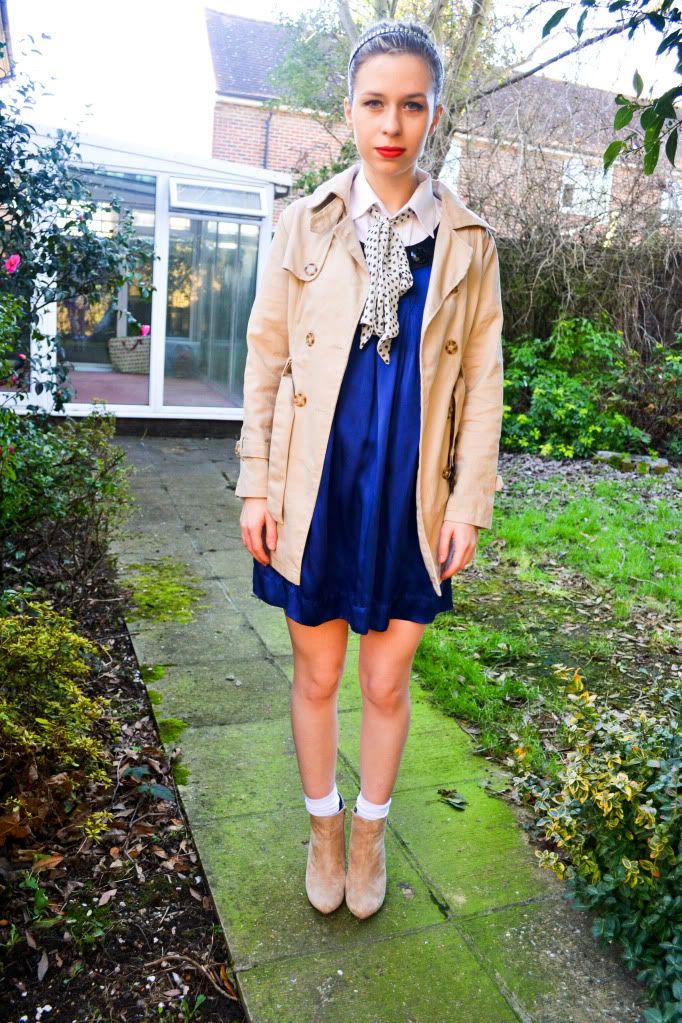 (Seashells Vintage trench coat, thrifted silk dress, random shirt, Asos Ames ankle boots)
I`ve only posted the last photo because I feel I look like I`ve just been caught with the hand in the cookie jar and now I`m waiting patiently for my punishment.


I found this lovely silk dress a while back in a charity shop for like £8 (!!!) but never got the chance to wear it. These photos don`t actually do it justice, it has a fantastic electric blue colour and the fabric looks like new. Who had it before obviously took good care of it. So whoever you are, thank you!
Alina Anghel.xx