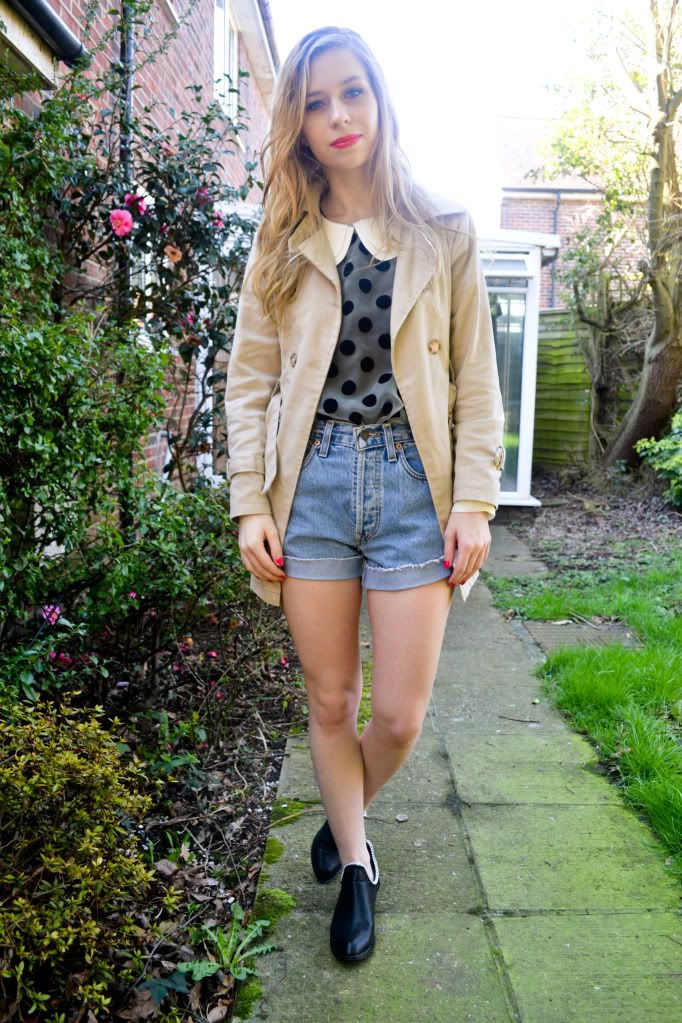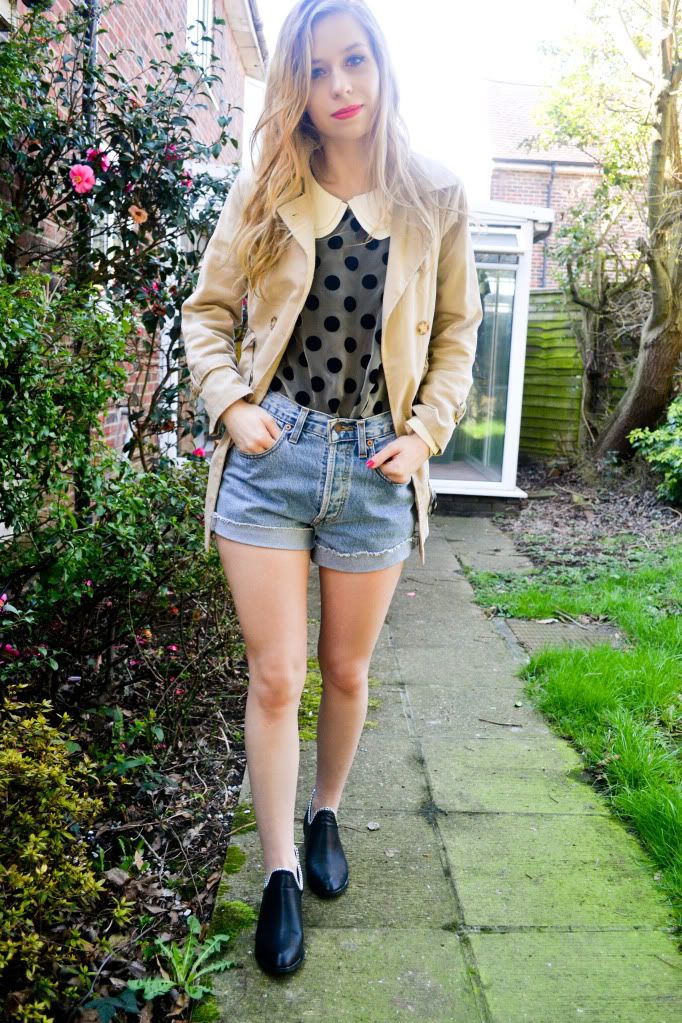 (Ebay Korean boutique polka dot blouse, vintage Levi`s denim shorts, Seashells Vintage trench coat and shoes)
It`s finally weekend! this week has been completely hectic. I`m finishing University in May so loads of assignments have started rolling in. And even though I was hoping I`ll have the weekend to myself I have to write a massive marketing report which is due next week...yes, I`m having tons of fun right now!
P.S. To answer two of your questions...
1. The lipstick I am always using is this one
HERE
.
2. The camera that I am using at the moment is a Nikon D3100 with its standard lenses.
Alina Anghel.xx