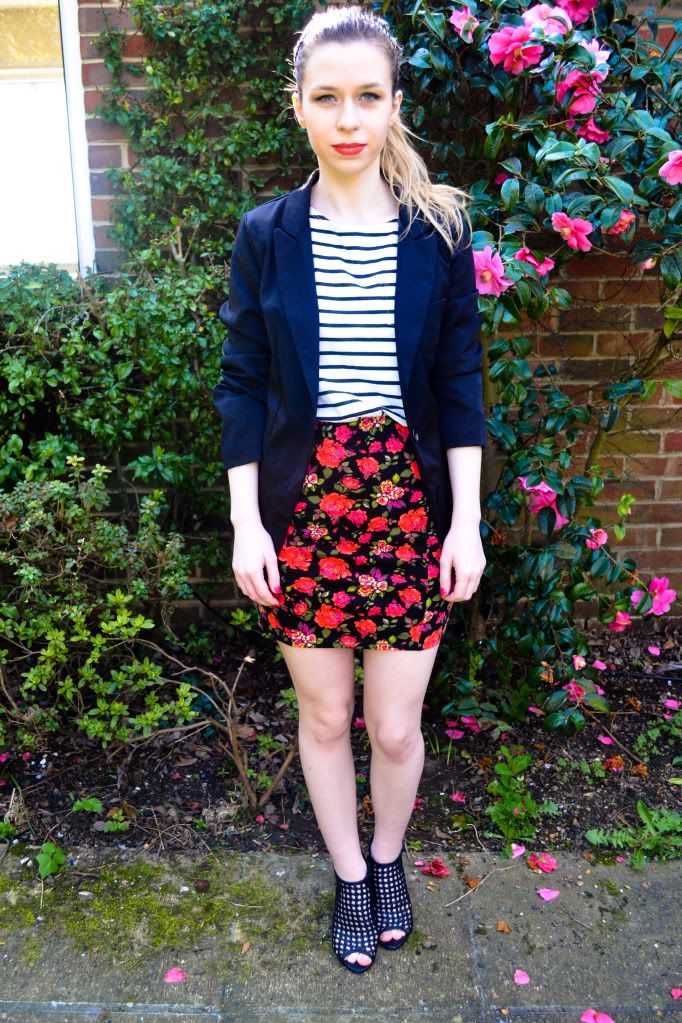 (H&M striped top, Topshop bodycon floral skirt, Seashells Vintage blazer, Urban Outfitters cage heels)
I don`t think I`ve worn this skirt more than 2 times since I bought it last summer. When I took it out today I even noticed that it still had its tags on! after a year! which is inadmissible so I`m gonna make up by wearing it A LOT this spring and summer.
Have you had any clothing pieces that you bought and then never worn?
Alina Anghel.xx