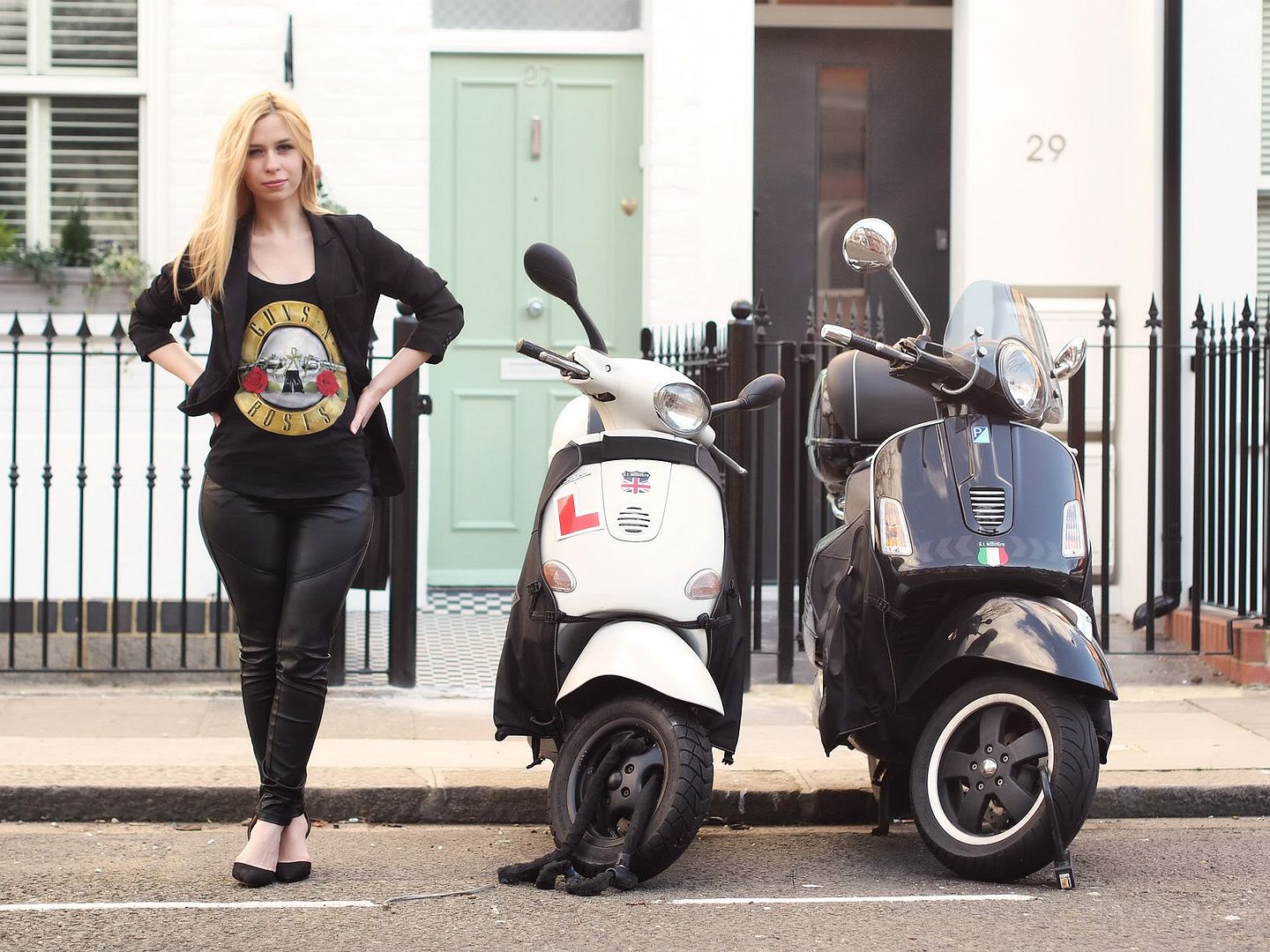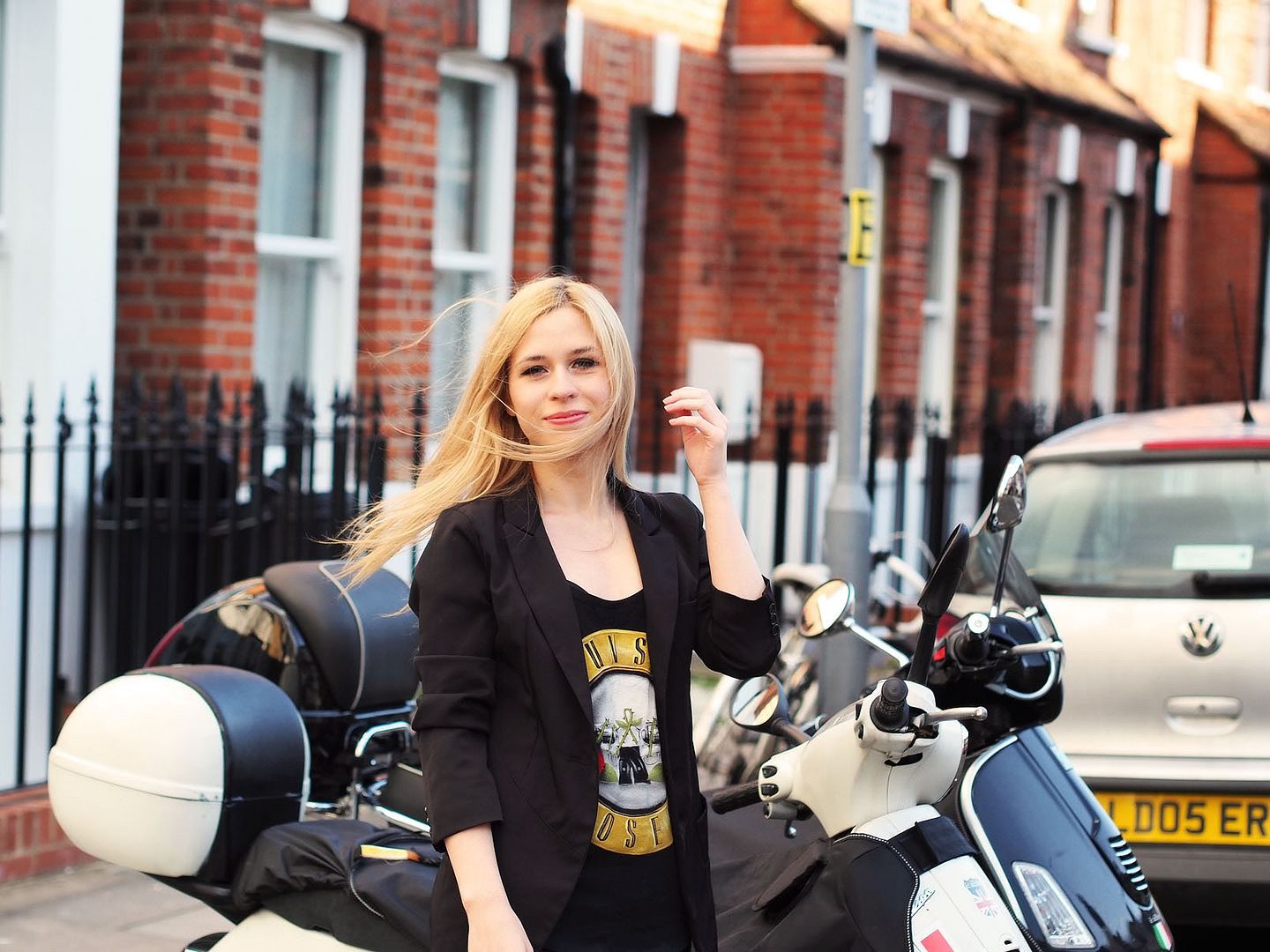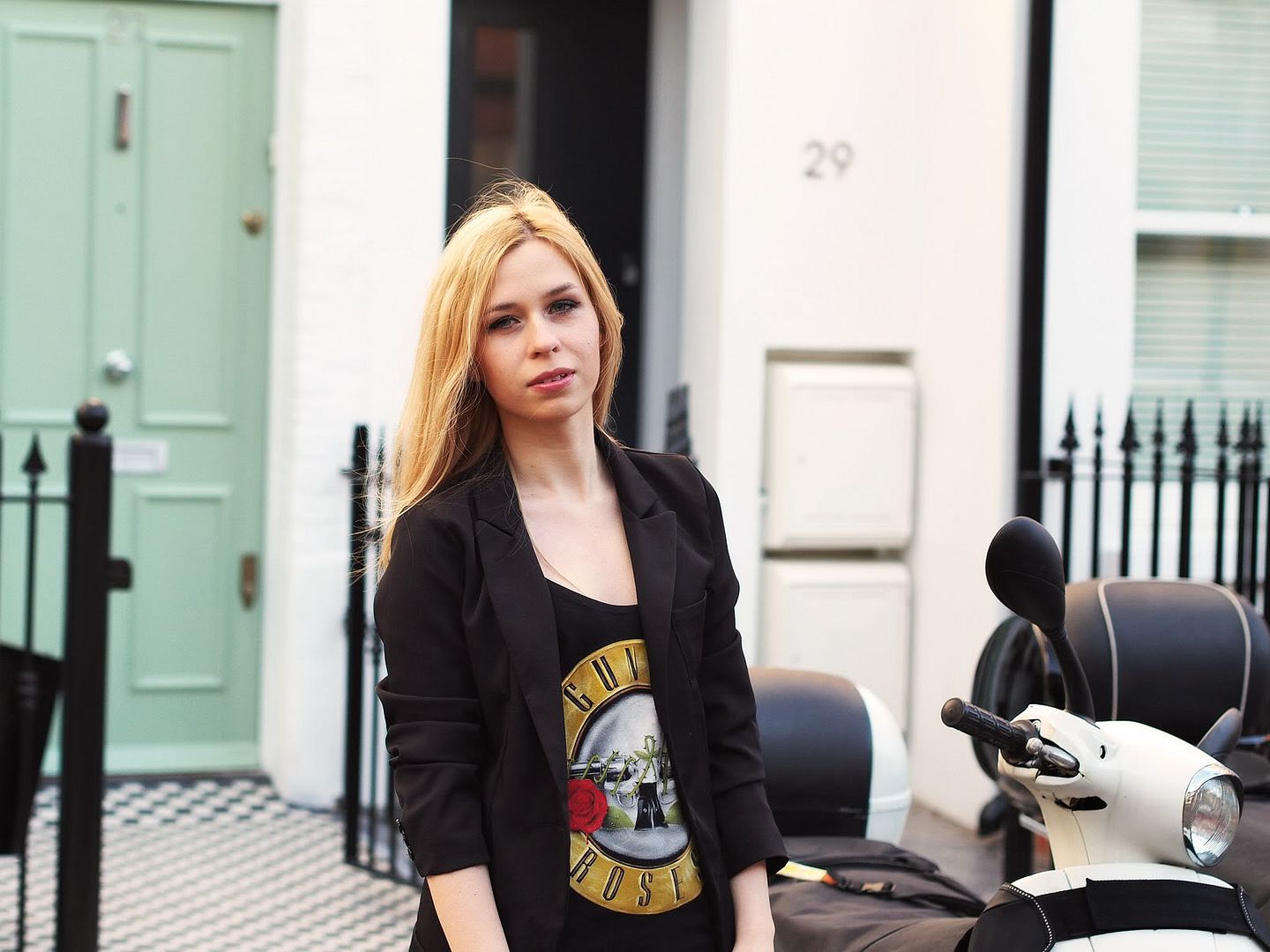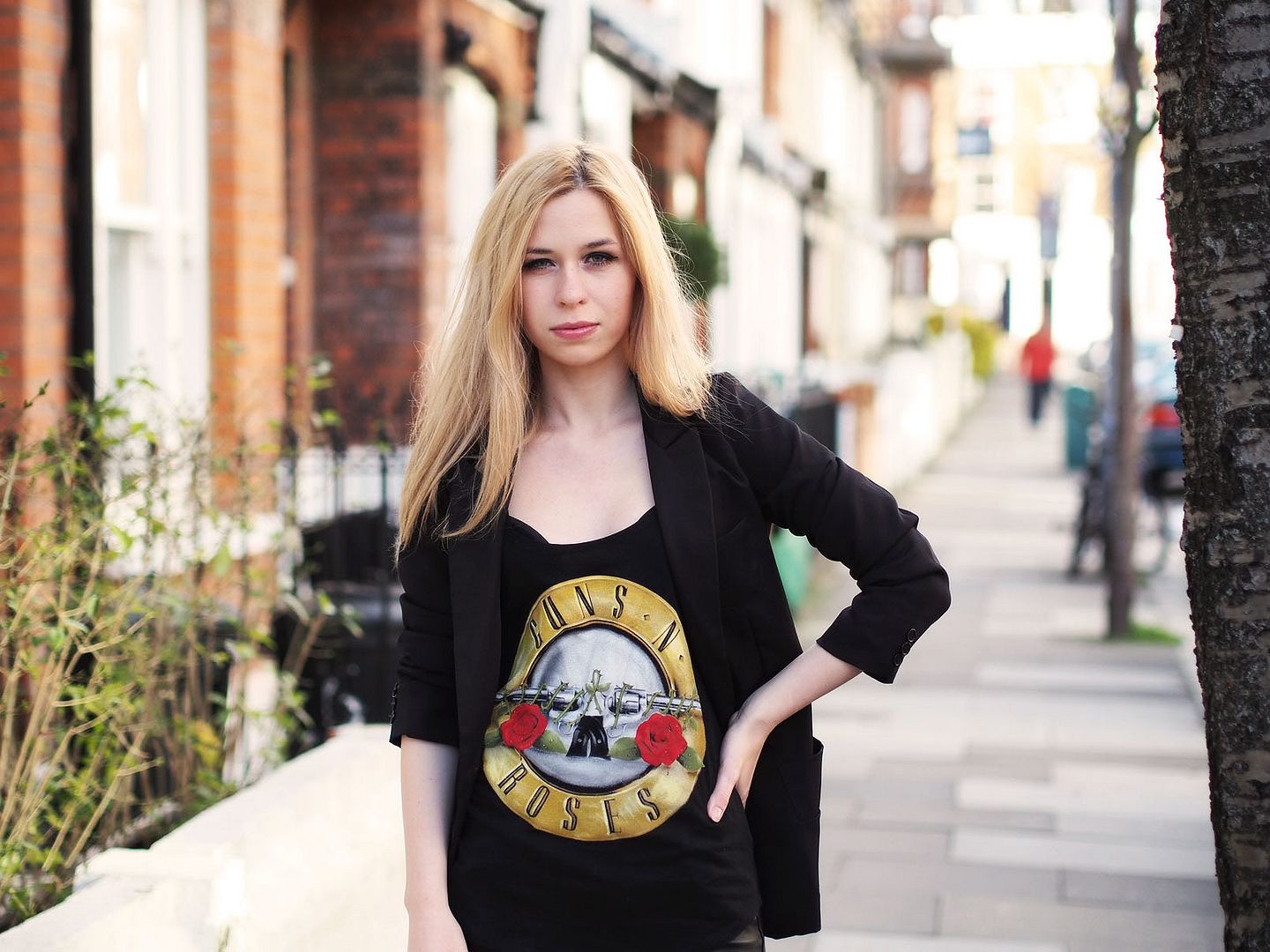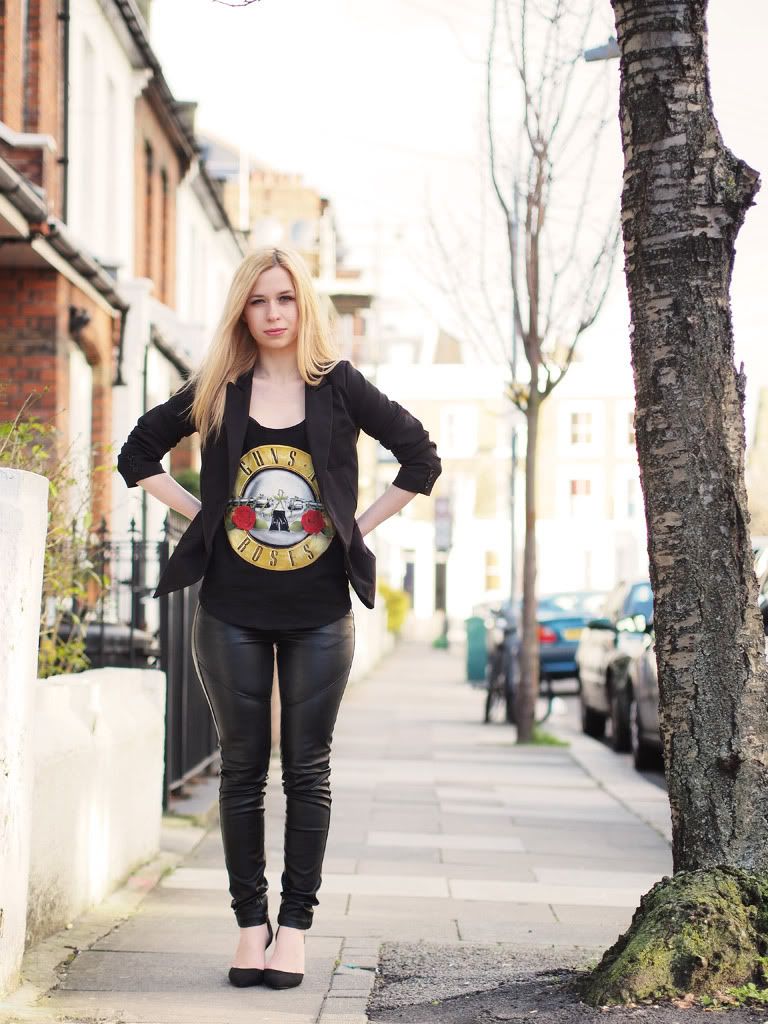 (Forever 21 Guns`n`Roses tank top, Bershka faux leather skinny trousers, Zara black slingback heels)
Guns`n`Roses is definitely one of the bands I listen to the most. In high school my friend and I every once in a while we used to get obsessed with a band for a period of time and listen to their songs continuously till we would get bored and move on to the next one. There was the Jimi Hendrix phase, The Doors phase, The Rolling Stones phase, and the Phil Collins phase which we kinda promised not to ever talk about it again. I definitely enjoy rock more than other genres of music although now as long as it`s a good song I`m more open minded to other types of music as well. I guess it`s one of the disadvantages of getting older and becoming less cool :).
Have you gone through any of these music phases? What`s your favourite type of music?
Alina Anghel.xx