We arrived in Paris Friday afternoon and after a short rest at the flat and a late lunch we went up to see the Sacre Coeur basilica and stroll around the Montmartre area.
Montmartre is known as the artist area and there are many painters and illustrators doing portraits of the passersby or selling their art. I thought this guy below looks especially like a "not understood artist" :).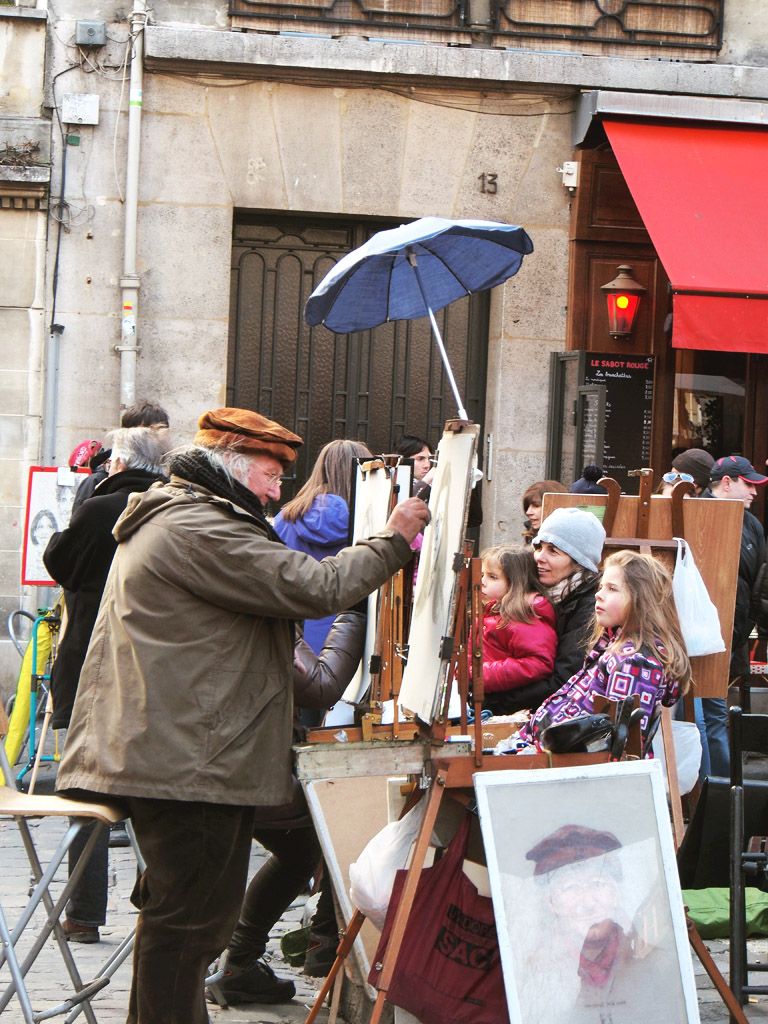 On the first day I also checked around 20 pharmacies in the search of these 4 French beauty products I`ve been reading so much in magazines and beauty blogs. I haven`t tried yet the Caudalie Eau de Beaute but the Bioderma Crealine H2O is definitely the best makeup remover I ever used! The Nuxe Huile Prodigieuse smells delicious and the Embryolisse Lait Creme Concentre is a great makeup base.
On Saturday we woke up relatively early and went to the Louvre. I must say I only lasted 1 hour and a half and I still haven`t managed to see everything! These 2 photos below are part of the Napoleon chambers. Talk about luxury! The dude definitely knew how to live well!
I don`t remember who these guys are but I really liked their position and thought they looked like they were in a boy-band. A very ancient boy-band.
The Mona Lisa was probably the last thing we saw before I broke down and dragged myself to the exit to recover.